SMA ShadeFix
The next level of PV performance optimization
SMA ShadeFix optimization is a proprietary, integrated inverter capability that optimizes the yield of PV systems in every situation – even in shading.
Read the whitepaper
Yield optimization directly from the inverter
PV Systems are generally installed in scenarios where they can convert the largest amount of sunlight into electric current. However, it is not always possible to prevent dormer windows, chimneys, trees and other obstructions from casting shadows on PV modules. This reduces energy yield and lengthens a system owner's payback period.
This is why SMA has developed a superior optimization technique – SMA ShadeFix. And the best thing about this solution is that SMA ShadeFix optimization is integrated into SMA inverters at no extra cost.
Greater energy production
in most situations and over the entire lifetime of the system. Even in shading.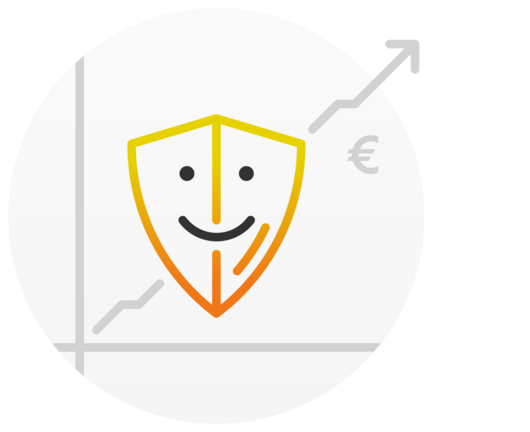 Enhanced safety
due to fewer components. This keeps the risk of failure to a minimum.
Improved quality & service life
thanks to field proven SMA products and automatic inverter monitoring.
Greater sustainability
through efficient complete solutions and high recyclability.
SMA ShadeFix
Fewer components, enhanced safety and a longer service life. Maximum sustainability.
Enhanced safety due to fewer components
Why do we use integrated solutions at SMA? Because as the number of components in the entire system increases, so does the failure rate of the PV system. This is why you should never install more devices than necessary.
The benefits are clear:
Less work involved in installation and planning
No additional electronics on the roof
No unnecessary risk of fires and accidents
Faster service thanks to SMA Smart Connected
Highly sustainable due to first-class complete solutions
There are, of course, many reasons to an efficient system design: effective material use, low transportation costs, fewer service calls required – these are only a few examples. As an innovative company, we are always thinking one step ahead in order to combine long-term business success with environmental protection and social responsibility.
High material efficiency and durable products
Low component count improves recyclability and sustainability
CO2 reduction thanks to the efficient solution
Whitepaper
Why and How SMA Shadefix achieves the highest energy production
For all PV installers or solar system owners, our whitepaper unveils the results of the results of a study conducted by the University of Southern Denmark that compares SMA's advanced PV optimization technology relative to other forms of optimization under a variety of unshaded and shaded conditions.
You'll read key findings about:
Power output

Lifetime energy harvest

Reliability and maintenance

Fire and installer safety

Safety and code compliance in Europe and US